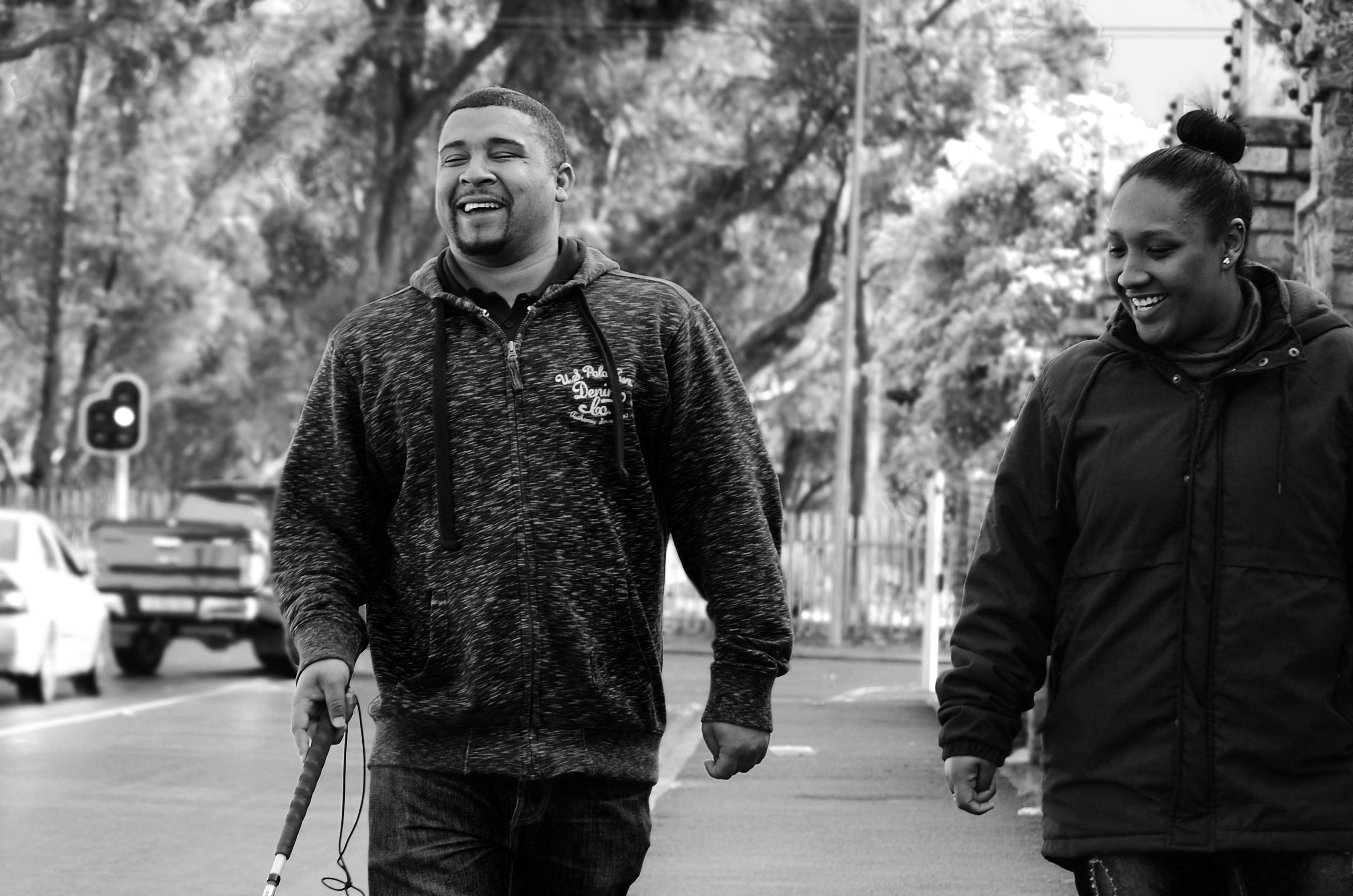 Why did we setup an Orientation and Mobility Training Academy?
To increase O&M practitioners nationally: South Africa currently has a shortage of professionally trained OM practitioners. Approximately 80% of the visually impaired population in SA live in rural areas where there is limited to no access to support and basic services. Over the years, through our rural outreach, we have seen a growing need for accessible services in the rural areas of South Africa. So, to increase the number of certified O&M practitioners, we setup a training academy accredited by SETA. Our trainees are from rural areas who would return to their communities and help their communities.
To invest in the education of our rehabilitation clients: Now, our clients accessing Independence Development Services can obtain SAQA credits
Support our scholarship fund for trainees by donating today.
For Potential Students:
Are you a people's person? Want to make a difference in the lives of people? Apply Today!
Degree: National Diploma in Orientation and Mobility Practices SAQA NQF Level 5
Course Duration: 2 years
What does an OM practitioner do? 

OM is a profession specific to blindness and visual impairment that teaches safe and effective travel to persons of all ages.
Orientation: The ability to know where you are and to move from one point to another. This includes every day tasks like moving from room to room or following a route to get to the shop.
Mobility: The ability to move about safely like walking without tripping, navigating roads with a long cane, crossing roads and public transport.
Our program prepares trainees:
-To work as an Orientation & Mobility Professional
-To make a difference in the life of people who are blind or visually impaired
-To become a leader and change agent in the disability sector
Where can you work after graduation?
-Rehabilitation centres
-Schools
-Government
-Community Outreach Programmes
What do our trainees learn?
-Orient Self to Environment
-Communication Methods
-Understanding of Medical Conditions
-Daily Living Skills
-Travel through Environment
And more...
Trainees are mentored by accredited staff:

-Blind Skills Developers
-Orientation Practitioner
-Assessors
-Moderators
You can also take only a few short courses at the academy based on what interests you. 
Scholarships available. Apply Today!
Contact us at 021 7053 753 or info@lofob.org.za