Friends of the Blind under constant attack by copper thieves targeting its building
Published Nov 14, 2022 in the Cape Argus
Cape Town – The League of Friends of the Blind (Lofob) has bemoaned relentless attacks by opportunistic thieves targeting its building.
Lofob board treasurer Philip Bam said over the last few years there had been numerous targets on the property, stealing copper pipes, resulting in considerable water loss.
"One year we reported 11 cases to the SAPS. Two weeks ago, a dot bell and piping were ripped out at the residence for ladies. A water pipe was broken as the thief clammed the copper bend.
"The matter was reported to the SAPS but the case closed within a few days without any investigator having spoken to staff.
"Lofob managed to beef-up security after the spate of copper pipes was stolen but the thieves found some weakness in the system," Bam said.
The non-governmental organisation, based in Klip Road, Grassy Park, has been operational since 1933. Lofob caters to the needs of blind and visually impaired persons, and assists in providing independence development services.
"Blind people from the poorest communities receive personal skill development. Lives are changed," Bam said.
The organisation offers training for mobility instructors and computers skills are taught. The organisation also operates a pre-school.
"Lofob spends about R60 000 on security which could have gone into services for the little children. When the property is damaged it costs a lot of money to fix as well as the extra water charges.
"So in effect, the perpetrator is stealing from the blind. Lofob will not be intimidated and will continue to enhance its services. The further safety measures being planned will cost another R75 000," Bam said.
Next year, the facility will celebrate 90 years of service to blind and visually impaired persons. Bam welcomed any donations to the organisation to ensure services are rendered smoothly and effectively.
To find out more how you can assist, contact 021 705 3753.
shakirah.thebus@inl.co.za
__________________________________________________________________________________________________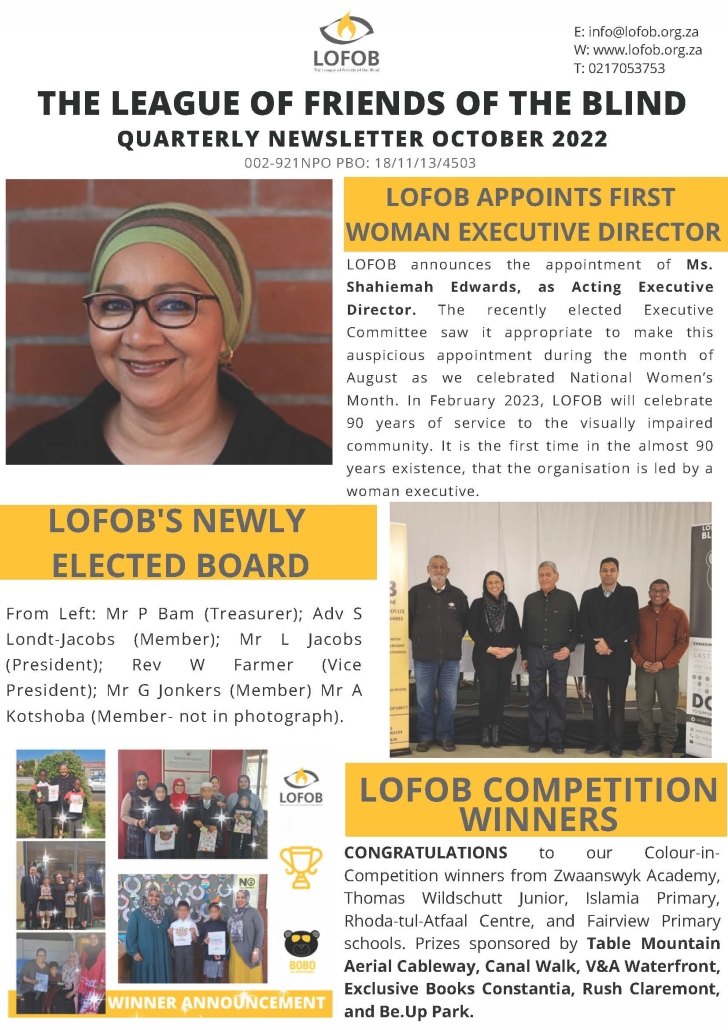 __________________________________________________________________________________________________
WORLD SIGHT DAY
The world will focus on eye care awareness as World Sight day is celebrated on 13th October 2022. This year's theme is: "love your eyes". This day, celebrated annually on the second Thursday of October is called to draw global attention on blindness and visual impairment.
The League of Friends of the Blind [LOFOB] started this awareness with an outreach to Riversdale, Swellendam, George and surrounding areas. The LOFOB team met with other service providers in the health care sector making them aware of the services provided by LOFOB. These services includes prevention of blindness by encouraging good care of the eyes. Visually impaired individuals were given mobility skills training and guided on independent living needs.
It became clear to the LOFOB outreach team that more needs to be done to prevent blindness through massive public awareness programmes. According to the International Agency for the Prevention of Blindness, 80% of visual impairment is avoidable, being readily treatable and/ or preventable. Future outreach programmes will include eye care awareness at schools as LOFOB believes that if the correct eye care protocols are introduced at an early age, certain blindness conditions can be avoided. There are a number of preventable blindness conditions such as Diabetic Retinopathy which can be prevented or at least controlled with appropriate life style management. Eye health impacts education, employment, and quality of life. LOFOB urges our communities to be proactive in taking care of your eyes and not wait until it is too late. Regular eye checks are key to prevention of blindness. We wish to encourage optometrists and other eye health professionals to allocate some time to doing pro bono eye tests, especially during this eye care month.
Members of the community can contact info@lofob.org.za or 021 705 3753 for assistance.
For further comment, please contact Mrs Benita Petersen, LOFOB Manager for Youth and Adult Services on 021 705 3753.
__________________________________________________________________________________________________
LOFOB APPOINTS FIRST WOMAN EXECUTIVE
LOFOB (The League of Friends of the Blind) announces the appointment of Ms. Shahiemah Edwards, (Ms. Edwards) as Acting Executive Director.
The recently elected Executive Committee, saw it appropriate and suitable to make this auspicious appointment during the month of August as we celebrate Women's month nationally.
In February 2023, LOFOB will be celebrating 90 years of service to the visually impaired community. It is the first time in the almost 90 years of its existence, that the organisation is led by a Woman Executive.
Ms. Edwards commenced her services as an administrator to LOFOB in 1984. Her dedication, skill, and expertise, speedily saw her rise within the structures and she became the nerve centre of the organisation. She occupied the positions of Director of Administration and Logistics, and later that of Director of Operations. Ms. Edwards says: "This is an awesome opportunity and great challenge to be honoured with this leadership position and it is my intention to build further on the solid foundations laid by those who served before me"
The organisation welcomes strong leadership, as we continue to provide, quality and independent development for blind people. The LOFOB basket of service offering among others are: (1) the Early Childhood Development Programmes including the LOFOB Pre-School, which provide stimulation to 73 children daily, (2) The LOFOB Academy which offers a course for mobility Instructors which includes a number of visually impaired women trainers and (3) Skill development and independence training for adults.
Lionel Jacobs, LOFOB President, says "That leadership is an action, not a position and in my many years of knowing Ms. Edwards, the quote certainly stands her in good stead". He encourages Ms. Edwards and further quotes Ralph Waldo Emerson. "Do not follow where the path may lead. Go instead where there is no path and leave a trail."
We welcome Ms Edwards' appointment and wish her well as she leads LOFOB into a new era.
______________________________________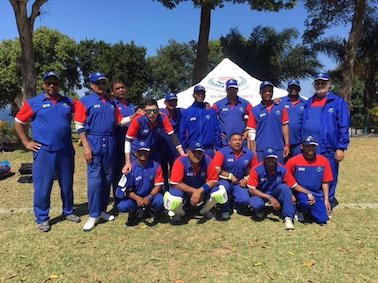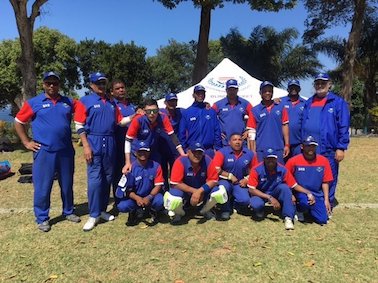 Blind Cricket Team seeks Assistance
"YOUNG BLIND CRICKETERS HAVE AN OPPORTUNITY TO PARTICIPATE IN THE NATIONAL TOURNAMENT IN DURBAN IN OCTOBER 2022.
The only stumbling block is funding to get them there. R100K is required. Please help putting a blind cricketer in a position to be chosen to represent South Africa in India in December. Give as your resources permit.
Donations can be deposited in the LOFOB bank account at FNB, Plumstead, Acc NO 50160010788.
Donations are tax deductible in terms of Sec18A. Reference your donation your name and Cricket".
Please click DONATE on this website for more easy ways to make your contribution.