LOFOB APPOINTS FIRST WOMAN EXECUTIVE
LOFOB (The League of Friends of the Blind) announces the appointment of Ms. Shahiemah Edwards, (Ms. Edwards) as Acting Executive Director.
The recently elected Executive Committee, saw it appropriate and suitable to make this auspicious appointment during the month of August as we celebrate Women's month nationally.
In February 2023, LOFOB will be celebrating 90 years of service to the visually impaired community. It is the first time in the almost 90 years of its existence, that the organisation is led by a Woman Executive.
Ms. Edwards commenced her services as an administrator to LOFOB in 1984. Her dedication, skill, and expertise, speedily saw her rise within the structures and she became the nerve centre of the organisation. She occupied the positions of Director of Administration and Logistics, and later that of Director of Operations. Ms. Edwards says: "This is an awesome opportunity and great challenge to be honoured with this leadership position and it is my intention to build further on the solid foundations laid by those who served before me"
The organisation welcomes strong leadership, as we continue to provide, quality and independent development for blind people. The LOFOB basket of service offering among others are: (1) the Early Childhood Development Programmes including the LOFOB Pre-School, which provide stimulation to 73 children daily, (2) The LOFOB Academy which offers a course for mobility Instructors which includes a number of visually impaired women trainers and (3) Skill development and independence training for adults.
Lionel Jacobs, LOFOB President, says "That leadership is an action, not a position and in my many years of knowing Ms. Edwards, the quote certainly stands her in good stead". He encourages Ms. Edwards and further quotes Ralph Waldo Emerson. "Do not follow where the path may lead. Go instead where there is no path and leave a trail."
We welcome Ms Edwards' appointment and wish her well as she leads LOFOB into a new era.
______________________________________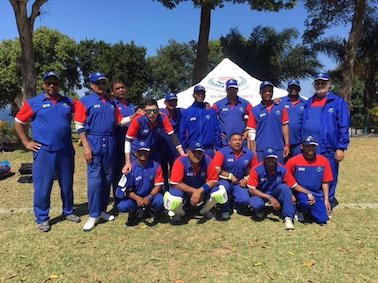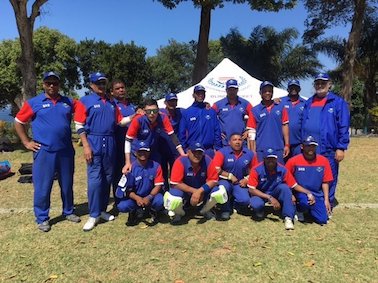 Blind Cricket Team seeks Assistance
"YOUNG BLIND CRICKETERS HAVE AN OPPORTUNITY TO PARTICIPATE IN THE NATIONAL TOURNAMENT IN DURBAN IN OCTOBER 2022.
The only stumbling block is funding to get them there. R100K is required. Please help putting a blind cricketer in a position to be chosen to represent South Africa in India in December. Give as your resources permit.
Donations can be deposited in the LOFOB bank account at FNB, Plumstead, Acc NO 50160010788.
Donations are tax deductible in terms of Sec18A. Reference your donation your name and Cricket".
Please click DONATE on this website for more easy ways to make your contribution.